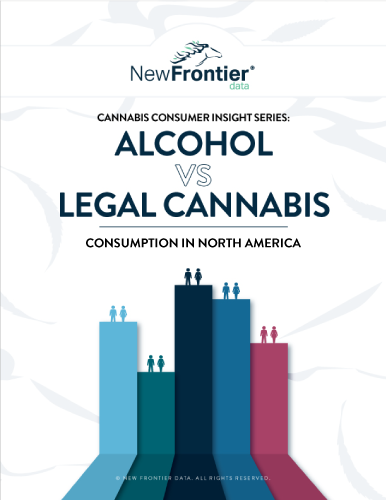 Description
This brief explores the intersection of alcohol and cannabis. The future of alcohol consumption as it intersects the legal cannabis market.

In a survey last October, New Frontier Data found that:
45% of cannabis consumers who also drank expected to eventually replace at least some of their alcohol use with cannabis.
65% say that, given a choice, they prefer cannabis to alcohol.
47% of participants said that their drinking had not changed in the past two years
31% said that they now drink less than they used to *23% saying that they drink more.
45% said that they were likely to replace some of their drinking with cannabis in future.
This brief takes a more in-depth look into these insights.
Enjoy your free download today